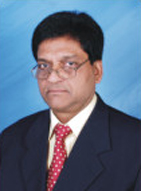 K. C. Agarwal, an electrical engineer and senior member of IEEE, USA, has had more than 33 years experience in different capacities - in academics , PSU's, multinationals like Crompton Greaves and NGEF (a unit of AEG West Germany) handling electric motors and generators and then running his own industry ECS (P)Ltd. for 24 years, manufacturing Switchgear Assemblies, Motor and Power Control Centres, Power Factor Control Panels, Static Drives, Bus Systems and undertaking Consultancy and Contracting jobs.

He is a well acclaimed professional and industrialist in his field. Carrying out research activities on his shop floor and acquiring knowledge from different sources have been his basic traits and are presented through this book, Ebooks, Ehandbook, Ehandbooks, Free Ebook, Free Ebooks, Free Ehandbook, Free Ehandbooks
He has also authored well acclaimed books "Shaping India of our dreams" and "Crusade India".